Fantasy II - 11 piece Synthetic Brush Set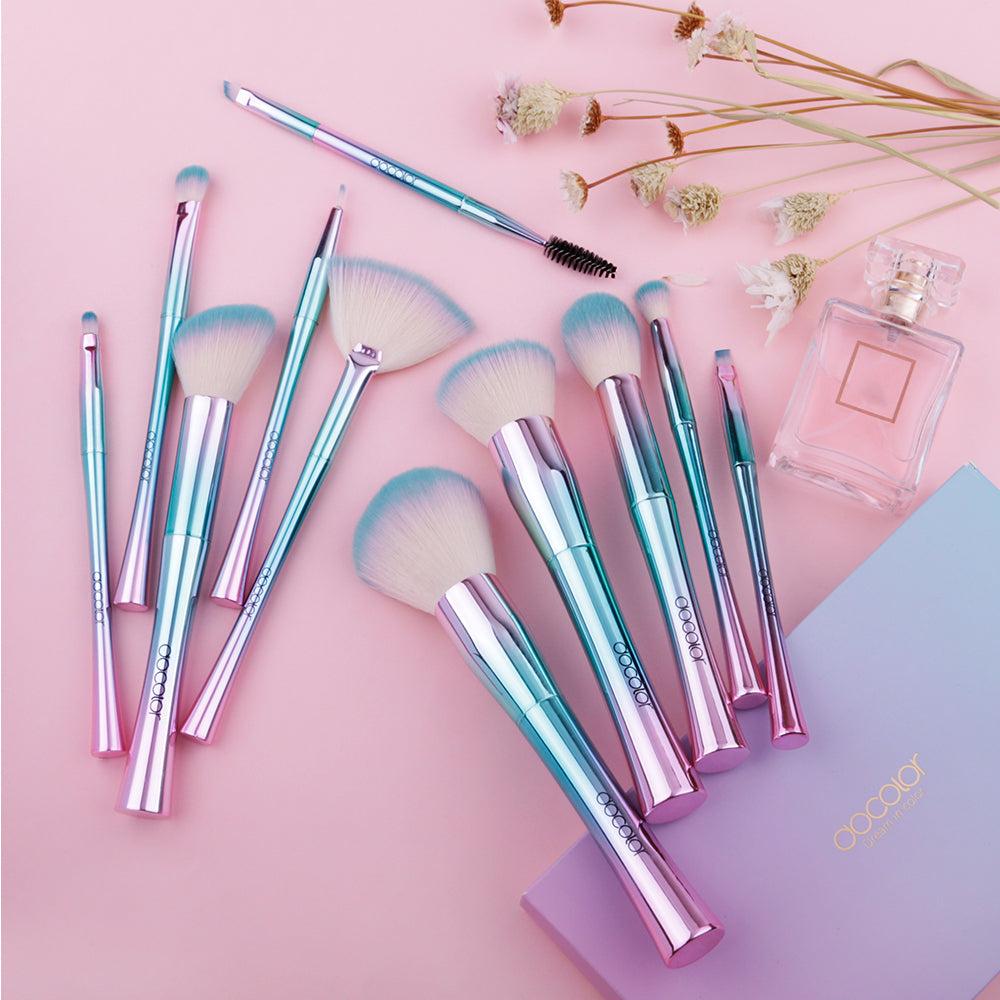 Quick-drying fibrous hair
Full and fine hair texture with even layers ,the elasticity is moderate and soft.
Easy to apply makeup and clean.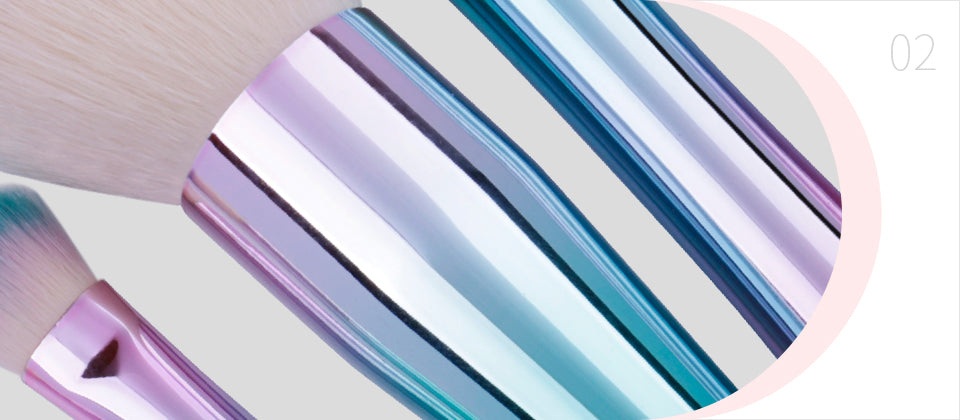 Electroplated aluminum tube
Red and blue gradient color aluminum tube, shiny as mirror.Thickened design, durable and difficult to deform.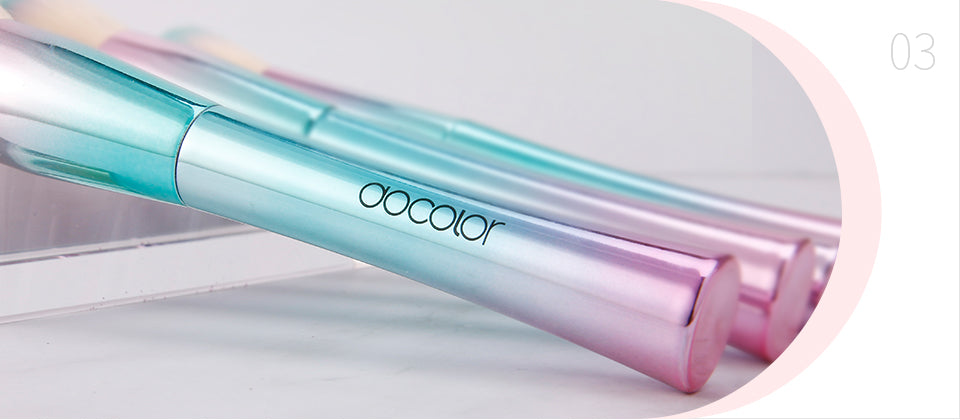 Creative brush handle
The handle has an elegant curvature, making it more comfortable to hold, and the color of the handle body and aluminum tube presents a transitional natural sweet color.

01 Powder brush
Expertly sweep on blush, bronzer, and finishing powder.

02 Foundation Brush
Apply liquid or cream products such as foundation and primer.

03 Blush Brush
The brush can be used to do blush and highlighter.

04 Tapered Brush
Apply blush, bronzer and highlight.

05 Large Eyeshadow Brush
Packs on eye shadows and shades on the eyelid.

06 Blending Bursh
Apply and combine shadow shades.

07 Lip Brush
Use it to define lips, soften pencil lines and apply color.

08 Duo Angled Eyebrow Brush
Use it to apply liner with precision.

09 Fan Brush
Perfect for sweeping on highlight and sweeping away excess powder.

10 Eyebrow Brush
Use it to apply liner with precision.

11 Eye Liner Brush
Delivers sharp lines with creamy eyeliner.
---