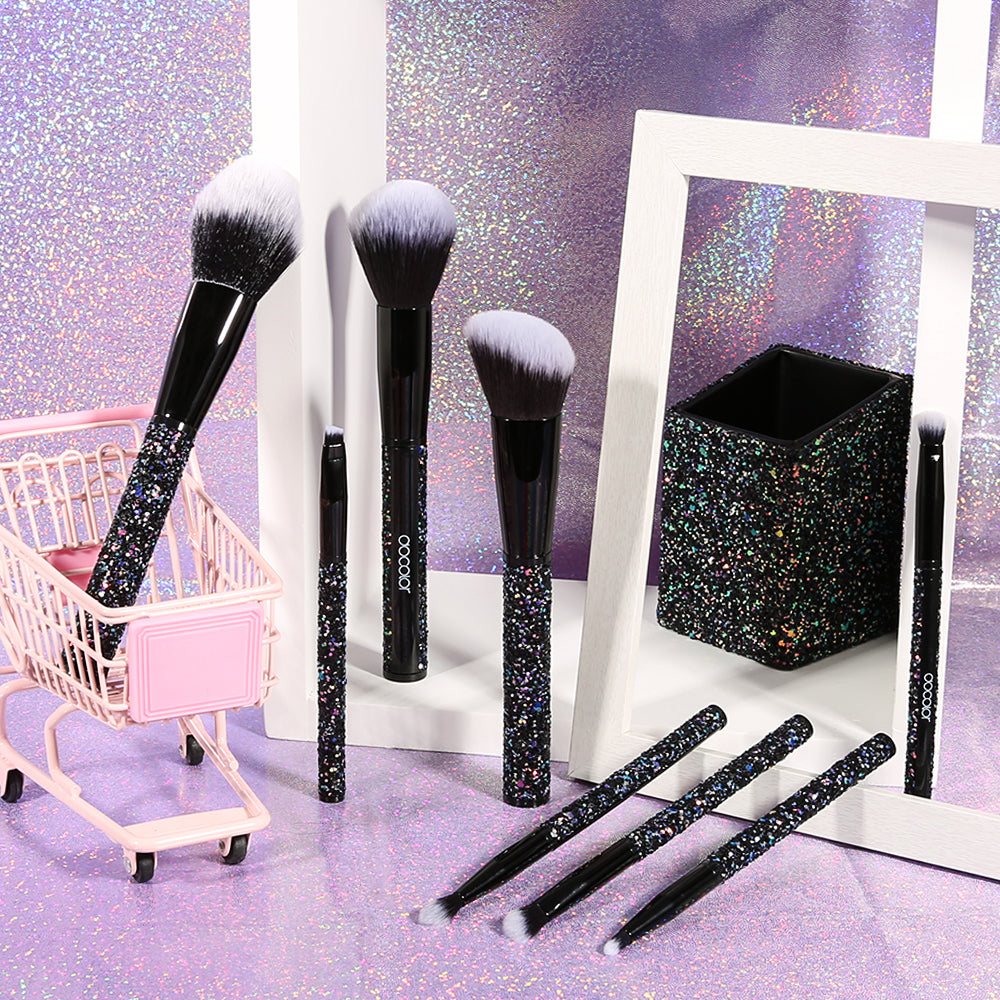 Creative brush handle
The handles made by special crafts are like holding stars in the sky.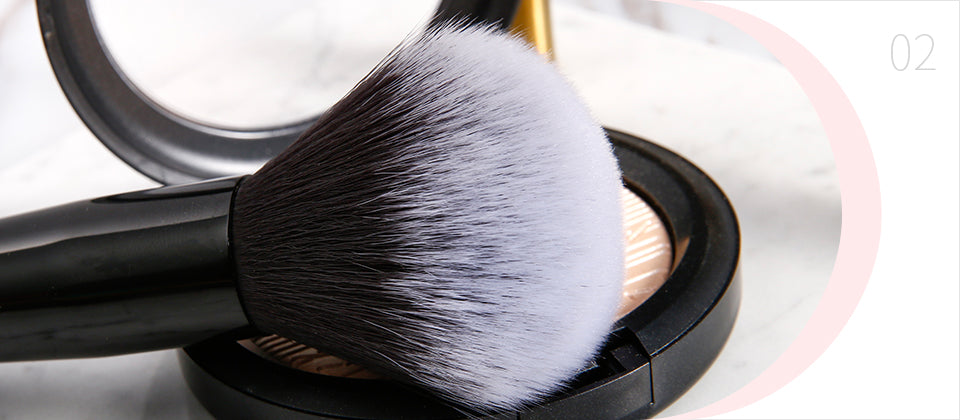 Quick-drying fibrous hair
Full and fine hair texture with even layers ,the elasticity is moderate and soft.
Easy to apply makeup and clean.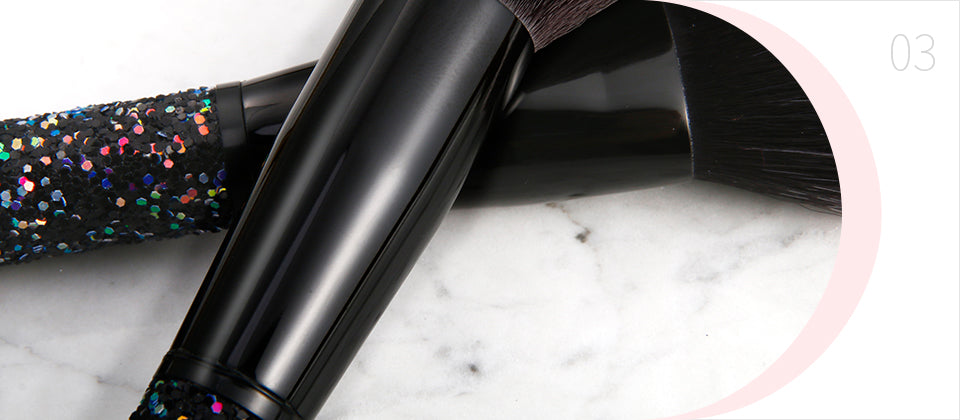 Aluminum tube
Thickened design Durable and difficult to deform.

01 Powder Brush
Expertly sweep on blush, bronzer, and finishing powder.

02 Buffer Brush
Use it to apply an even application of face powder, bronzer, or blush, or for blending.

03 Contour Brush
Shaped to define the forehead and cheekbones.
04 Angled Eyeshadow Brush
Packs on eye shadows and shades on the eyelid.

05 Shader Brush
Packs on eyeshadows & shades and works for any area of the eye.
06 Blending Brush
Apply and combine shadow shades.

07 Pencil Brush
Use it for depositing color into the crease, defining shapes, tapping color on the lower lash line, or smudging color.

08 Eyebrow Brush
Use it to apply liner with precision.
---
Free shipping for most countries over the world. you will receive shipment notification by email after shipped out.
Free shipping time: 5-15 business days after shipping
Total Delivery Time = Processing Time + Shipping Time
Before shipping your order, normally needs 2-4 days to prepare your products, do strict quality-control tests and carefully package the items, so the processing time is separate from the shipping time.
Processing and shipping time estimates do not account for holidays or non - business days. Shipping costs may increase depending on weight, volume, zip code, and shipping method. Shipping method can be selected at checkout.
Express shipping : 5-15 business days after shipping Express shipping is the fastest shipping method available. The shipping fee will be calculated when you are checking out. (* The customer is responsible for all customs fees when required.)
* Customs fees may be required for some international orders, which will be different in each country. The customer is responsible for all customs fees.
* Please be aware that there is a possibility of shipping delay on all international orders. Due to the different Customs regulations in every country, the estimated delivery time may be influenced. All these are out of our control. * The shipping fee will be available when you are checking out.
Love these brushes
These brushes are even prettier in person, wonderful quality. Very soft, fluffy, and just the right amount density. Love that they came with brush covers. The holder is really pretty and great quality as well.
Love this so much!!!
I recently received my brushes with the brush holder and can I say it's beautiful! The finish on the handle is nice and the brushes work pretty good! The bristles on the brushes are super soft as well and makes for a nice application.
Sooo cuute
Even cuter in person & super soft as per usual ALL brushes... DONT MISS OUT ON THESE OOOHHH SOO SPARKLY BRUSHES...