Quick-drying fibrous hair
Full and fine hair texture with even layers.
After the wire bending process, the hair is wavy, and the elasticity is moderate and soft. Some of brushes use wool hair ,with soft touch. Easy to apply makeup and clean.
Gold Aluminum tube
Using thick aluminum material, wear-resistant and not easy to deform.
Creative brush handle
The rubber handle has bumps and waves on the surface,, Durable and flexible handles for precise, natural-looking application.
01 Powder brush
Flat tube arc-shaped bristles, rich and dense hair volume, hair peaks are slender and soft, do not shed hair, expertly sweep on blush, bronzer, and finishing powder.
02 Contour Brush
Smaller arc-shaped bristles that conform to the contours of the face and easy to control shadow area.
03 Foundation Brush
The bristles are solid and soft, do not wast powder and leave no
brush marks. The sloping brush head is easy to apply,
including details such as the corners of the eyes and nose,
making it easy to create a seamless base
04 Blush Brush
The brush head is flame-shaped, round and plump, easily grasping powder without heavy hands, it can smudge blush with natural temperament, weakening the edge line
05 Highlight Brush
Arc-shaped bristles, convenient for controlling the highlight position,
suitable for brightening the bridge of the nose, t area, etc.
06 Large Eyeshadow Brush
Flat tube arc-shaped bristles, rich in hair volume, good powder adhesion, suitable for large area of ​​eye shadow
07 Blending Brush
Made of goat hair,this loose, dome-shaped brush is perfect for blending eyeshadow. 
08 Blending Brush
Middle size,mad of goat hair,apply and combine shadow shades 09 Blending Brush. 
09 Blending Brush
Middle size,mad of goat hair, apply and combine shadow shades. 
10 Eyeshadow Brush
It's great for getting very precise, intricate, and detailed eye looks.  
11 Pencil Brush
Small tapered bristle head designed to get close to the lash line for blending your favorite shadow or liner. Works for buffing and blending creams powders and eye pencils. 
12 Concealer Brush
The flat top gives all over, even coverage. The small bristle head is perfect for the hard to reach, yet delicate areas of the face,
such as around the eyes, nose and mouth. Get fantastic coverage and touch up perfection every time.
13 Lip Brush
UUse it to define lips, soften pencil lines and apply color. 
14 Eyebrow Brush
Angled eyebrow brush to shape and define eyebrows.
---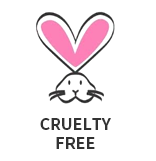 Free shipping for most countries over the world. you will receive shipment notification by email after shipped out.
Free shipping time: 5-15 business days after shipping
Total Delivery Time = Processing Time + Shipping Time
Before shipping your order, normally needs 2-4 days to prepare your products, do strict quality-control tests and carefully package the items, so the processing time is separate from the shipping time.
Processing and shipping time estimates do not account for holidays or non - business days. Shipping costs may increase depending on weight, volume, zip code, and shipping method. Shipping method can be selected at checkout.
Express shipping : 5-15 business days after shipping Express shipping is the fastest shipping method available. The shipping fee will be calculated when you are checking out. (* The customer is responsible for all customs fees when required.)
* Customs fees may be required for some international orders, which will be different in each country. The customer is responsible for all customs fees.
* Please be aware that there is a possibility of shipping delay on all international orders. Due to the different Customs regulations in every country, the estimated delivery time may be influenced. All these are out of our control. * The shipping fee will be available when you are checking out.