Dream of Color - 15 Pieces Colourful Makeup Brush Set

Vegan & Cruelty Free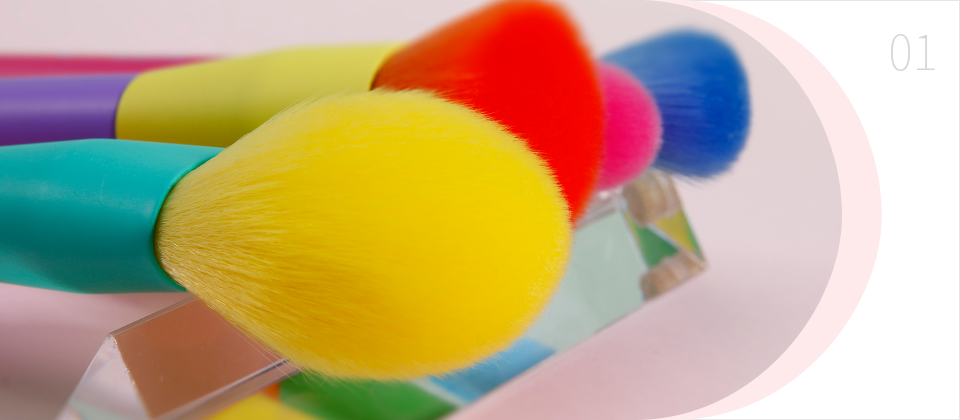 Soft hair
Synthetic hair. The amount of hair is rich and dense, the hair peak is slender and soft.
The powder is easy to attach, the touch is soft and does not irritate the skin.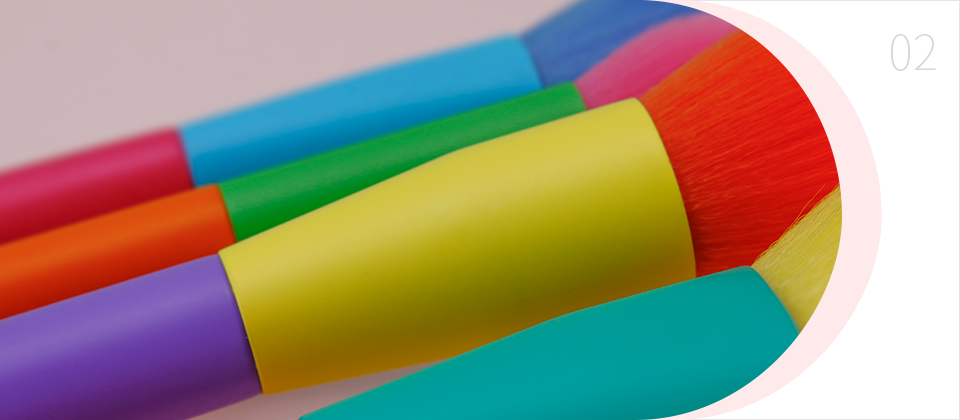 Aluminum tube
Using thick aluminum material, wear-resistant and not easy to deform.
Matte color paint, repeated spraying more than 7 times to make the color delicate and even.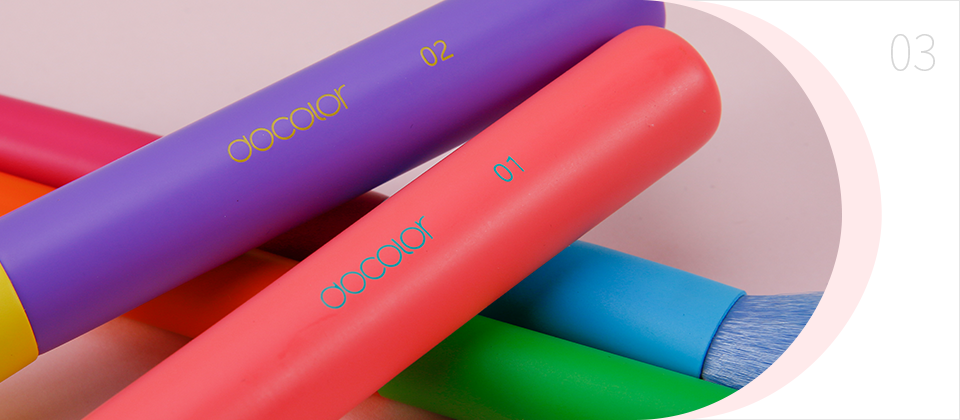 Unique brush handle
The brush rod uses synthetic resin material, with soft colors and easy cleaning.
The brush of moderate thickness is comfortable to handle when applying makeup.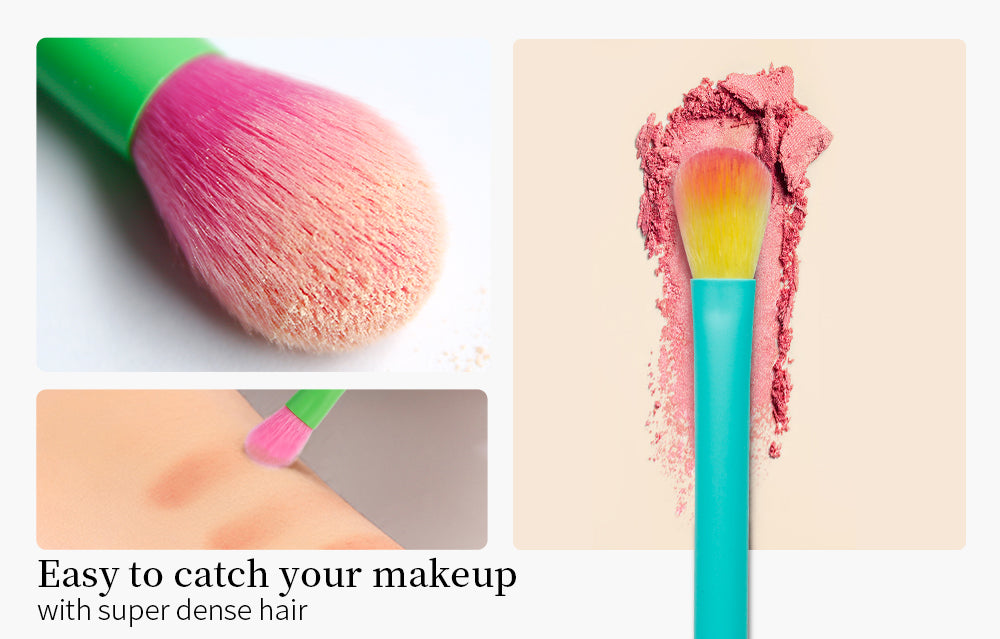 01 Powder brush
Expertly sweep on blush, bronzer, and finishing powder.

02 Foundation Brush
Apply liquid or cream products such as foundation and primer.

03 Blush Brush
The brush can be used to do blush and highlighter, brush out a natural blush to highlight the perfect facial contour.

04 Contour Brush
Shaped to define the forehead and cheekbones.

05 Blending Brush
Apply or combine shadow shades to smudge eyes and make eye shadows more natural.

06 Highlight Brush
Hit your highpoints for precision highlighting.

07 Shader Brush
Packs on eye shadows and shades on the eyelid.

08 Concealer Brush
Use it to apply concealer on the facial details.

09 Blending Brush
Apply and combine shadow shades.

10 Eyeshadow Brush
Apply and smudge the shadow under eyes.

11 Blending Brush
Use it for nose contour to make the nose makeup more three-dimensional.

12 Eyeshadow Brush
Packs on eyeshadows & shades and works for any area of the eye.

13 Pencil Brush
Use it for depositing color into the crease, defining shapes, tapping color on the lower lash line, or smudging color.

14 Detail Brush
Used for the details of eye makeup.

15 Eyebrow Brush
Use it to apply liner with precision.
---
Note: Affected by Covid-19, there will be some delay on the delivery. 
After shipped out, we will send you a ship notification email with tracking information. 
Shipping Type
Country or Region
Average Time (Days)
Free Shipping
United States
12-30 Business Days
Spain, United Kingdom, Italy, Germany, France & Portugal
Netherlands, Greece, Poland, Hungary, Slovakia, Czech Republic
Russia
Japan, Korea
Thailand, Singapore & Malaysia
Other countries
12-35 Business Days
Standard Shipping
United States
3-18 Business Days
Spain, United Kingdom, Italy, Germany, France & Portugal
Russia
Australia
Korea
Japan
Thailand, Singapore & Malaysia
Other countries
International Express
ALL countries(Express)
5-12 Business Days
Note:The above shipping time are calculated by using calendar days. This is a general guide and delays maybe caused force majeure, natural disasters, inclement weather, war, public holidays, and factors outside our control.
Our Avg transit time is 14.9 days.
Total Delivery Time = Processing Time + Shipping Time
Before shipping your order, normally DOCOLOR needs 2-4 days to prepare your products, do strict quality-control tests and carefully package the items, so the processing time is separate  from the shipping time. 
Processing and shipping time estimates do not account for holidays or non - business days. Shipping costs may increase depending on weight, volume, zip code, and shipping method.  Shipping method can be selected at checkout. 
USPS: Only available for US customers
3-8 business days after shipping (NOT every product has US stock)
Free shipping/standard shipping
(Mail service):  
* For US and European customers: 15-45 business days after shipping normally.  
* Packages shipped via mail service to

 

Latin America or Africa (Mexico, Chile, Peru, etc.)

 

possibly delayed

 

more than 65 days

. Mail service is a relatively slow way of logistics, and needs a longer time to deliver. Only 1% of these situation occur in our total orders.  Please kindly understand. 
Express shipping (DHL or EMS): 5-7 business days after shipping
Express shipping is the fastest shipping method available; you can choose DHL or EMS. The shipping fee will be available when you are checking out.  
(*
The customer is responsible for all customs fees when required.) 
International Shipping:
* Customs fees may be required for some international orders, which will be different in each country.
The customer is responsible for all customs fees. 
* Please be aware that there is a possibility of shipping delay on all international orders. Due to the different Customs regulations in every country, the  estimated delivery time may be influenced. All these are out of our control. 
* The shipping fee will be available when you are checking out.