The Best Makeup Colors For Your Skin Tone
  There are plenty of fun makeup trends to try, from glass skin to neon eyeliners. Still, it can be daunting to dive headfirst into the latest fads if you're not quite a cosmetic connoisseur. While you may appreciate a well-drawn cat eye, you might still be struggling to find a foundation that simply matches your skin tone. You know, one that doesn't create that dreaded harsh line as it transitions from your jawline to your neck. The task seems easy enough, doesn't it? But with a trip to the local pharmacy or beauty supply store, it's easy to get confused. There's nothing quite like being faced with a wall of foundations and concealers to make you unsure about which product you really need.

We get it. And that's exactly why we've rounded up the best advice from makeup artists and beauty experts all around the country. Here's how to know what complexion you have and which makeup colors are going to work well for you.

Watch your (under) tone
Before you venture out to try to secure the perfect makeup for your skin tone, you first have to know your skin's undertone. Makeup artist Lauren Gott explained the difference when speaking to Allure. Undertones are subdued hues — cool, warm, or natural — under your skin's surface. You can easily tell your skin's undertone by simply looking at the veins in your wrist. If your veins look either purple or blue, you have a cool undertone. If you have a warm undertone, your veins will appear green. Lastly, if you have blue-green veins, your skin has a neutral undertone.

Skin tone, on the other hand, is your "surface skin color," according to Gott. Fair, medium, and deep are just a few examples of skin tones — and often the names you'll see on foundations and concealers. Okay, now that you know what's what, here's how you can find the very best shades for your unique tone.

Fair skin: stick to light pinks
  "Those with cool undertones tend to have fairer skin," explained makeup artist Afton Williams in a piece published by Byrdie. But that doesn't necessarily mean it's going to be easy for you to find your perfect shade — especially if you have very fair skin (think: Rachel Brosnahan). This is because "the colors can often be too pigmented and harsh," according to makeup artist Christine Walsh. "When it comes to foundations, they can often look too pink or too yellow. And most bronzers are often too red or too intense," she explained to DermStore.

California-based makeup artist Tasha Reiko Brown-Jovel told InStyle that you'll want to avoid any makeup — foundations, blushes, eyeshadows, and even lip colors — that are too orangish-red. "They can make skin look sallow and washed out," she explained. Instead, it's ideal to stick to soft pinks and beiges. To further avoid an orange-tinged complexion, you'll also want to pick a bronzer that is more cool than warm, according to Welsh. This will give you the look you're going for without any hints of orange or red.

Recommendation:
Light skin: reds with hints of blue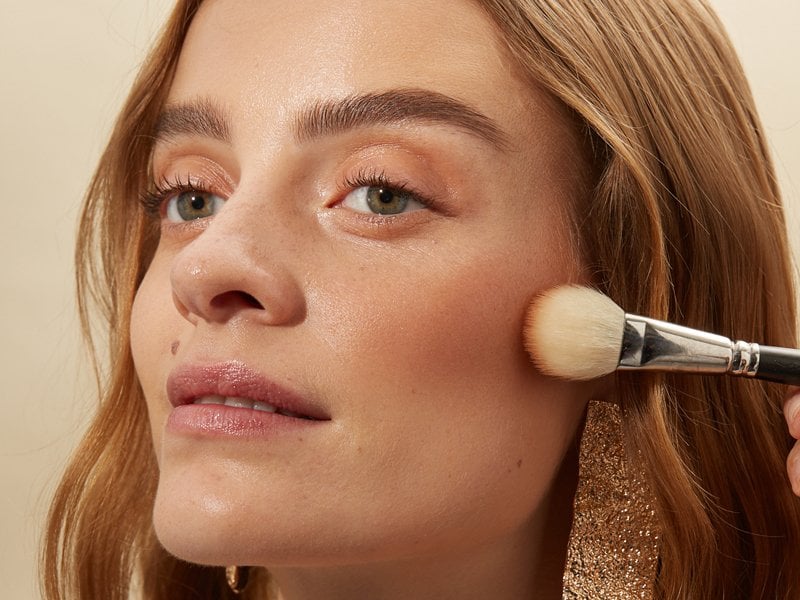 There are plenty of fun makeup trends to try, from glass skin to neon eyeliners. Still, it can be daunting to dive headfirst into the latest fads if you're not quite a cosmetic connoisseur. While you may appreciate a well-drawn cat eye, you might still be struggling to find a foundation that simply matches your skin tone. You know, one that doesn't create that dreaded harsh line as it transitions from your jawline to your neck. The task seems easy enough, doesn't it? But with a trip to the local pharmacy or beauty supply store, it's easy to get confused. There's nothing quite like being faced with a wall of foundations and concealers to make you unsure about which product you really need.

We get it. And that's exactly why we've rounded up the best advice from makeup artists and beauty experts all around the country. Here's how to know what complexion you have and which makeup colors are going to work well for you.

Medium skin: glow up
If you have a complexion that is somewhere between medium and fair, nude and neutral hues are definitely your friend. When speaking with InStyle, New York City-based makeup artist Gita Bass recommended that people with medium-fair skin tones should choose a foundation with yellow undertones or even ones with a little bit of a gold glow. Peachy-gold blushes and creamy beige eyeshadows will work well to compliment your skin tone. You can even pull off a reddish-brown lip with no problem.

If your complexion is more medium-dark than medium-light, you'll want to try out a foundation that is more of a honey color. If you have this skin type, you'll also probably find that it's pretty easy to locate a wide variety of products that look good on you. Multiple makeup artists revealed to InStyle that this skin tone can look great in almost all extremes. You don't have to shy away from bright or metallic eyeshadows, concentrated pink blushes, or even pale lips.

Olive skin: scrap the blues


"Olive skin ranges from lighter to darker, depending on your undertone," Clarins makeup artist Sonia Merlo explained to Vogue. "Olive skin tone has neutral or yellow undertones with a greenish hue, hence the name 'olive.'" Finding the right shade for this complexion can be a challenge. Makeup artist Suzy Gerstein told Reader's Digest that many of the makeup colors marketed for olive skin types are "too deep or too red." As such, there's probably going be some trial and error involved in finding the right foundation.

Merlo suggested picking three colors: "one that you feel is closest to your skin tone, one that is a shade darker, and one that is a shade lighter." After applying each color along your jawline and letting them dry, you'll want to choose the one that blends seamlessly. When it comes to eyeshadow, you'll also want to ditch the blues in favor for teal — which is essentially the it color for olive skin (via InStyle).

Dark skin: "three-dimensional" foundation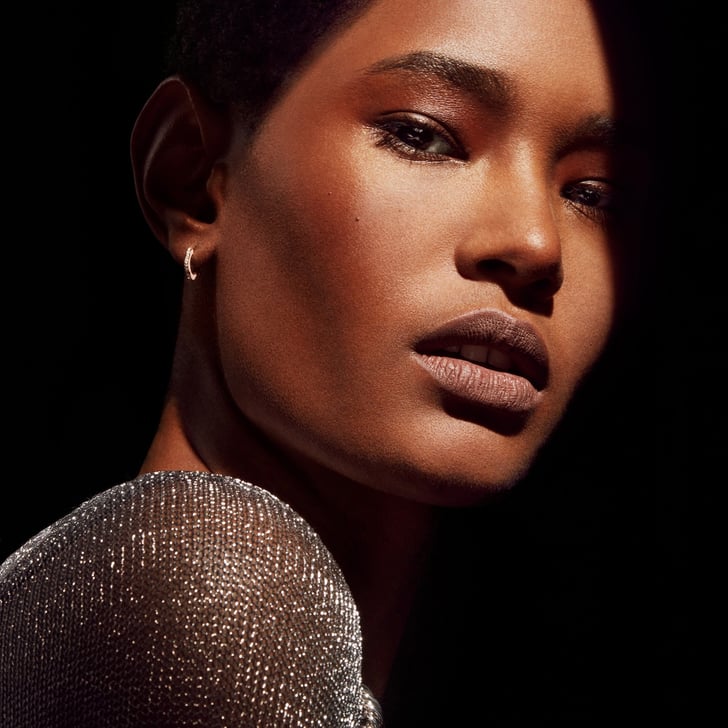 If you have a dark complexion, there are a few things Sir John, Beyoncé's makeup artist, advises. "Women of color have to understand that they're not just one color everywhere; that is the biggest misconception," he revealed to InStyle. "You want a lighter foundation and a deeper one, because you should aim for your skin to look three-dimensional." By using just one foundation, you get just one dimension. Thankfully though, the makeup guru revealed that he has plenty of favorites for you try. From the inexpensive L'Oreal Paris Infallible Pro-Matte Foundation to the pricier NARS All Day Luminous Weightless Foundation, you can experiment with plenty of brands and shades.

Once you've picked your perfect foundation — or, rather, foundations — you'll also probably want to check out some of the accent colors that complement your complexion. Deep shades like chestnut, plum, and burgundy, as well as other shades of reddish-browns
Makeup that works on every skin tone

  Thankfully, there are some makeup colors that look great on literally every skin tone. As it happens, neutrals are everyone's bestie. Makeup artist and expert Bobbi Brown told Real Simple, "Neutrals include tones naturally found in the skin, like peach, rose, bronze, and even plum." Which shade of neutral you'll want to choose does, however, depend on your skin tone. 

To choose the perfect neutral for you, you just have to follow the universal guideline: Pick a color within two shades — either lighter or darker — than your natural cheek, eyelid, and lip color. When following a neutral makeup routine, Brown said "concealer is an absolute must" to keep your makeup looking radiant and natural. Highlighting with neutrals within the two-shade realm is also a sure bet. "Shimmer draws attention to areas you want to highlight," Charlotte Willer, a makeup artist who works for Maybelline New York, told the publication. And who doesn't love a good highlight?

 Welcome to subscribe to get $ 10 for your first order!

Tiktok: https: //www.tiktok.com/@docolor_official

FB: https://www.facebook.com/Docolormakeup

INS: https://www.instagram.com/docolor_official/

INS MX: https://www.instagram.com/docolor_official.mx/

Youtube: https://www.youtube.com/channel/UCwamNERwJb1q3vOVXTd935g

Twitter: https://twitter.com/Docolorofficial

See you next time!
DOCOLOR BABIES
Congratulations to all these #Dcoolorbabies and thank ya'll for the love and support to us!